Motoz 90/100-21 DESERT HT 57M TT FRONT
Image for illustration purposes. Tyre prices based on single tyres.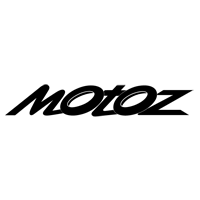 DOT Homologated. Heavy duty front – works well on heavy bikes. Intended for intermediate-hard terrain and rally use Long wear life (for 150/70B17 and 150/70B18 please read note below) Excellent traction in varied terrain
| | |
| --- | --- |
| Tyre Width | 90 |
| Tyre Profile | 100 |
| Tyre Diameter | 21 |
| Tyre Pattern | Tractionator Desert H/T |
| Tyre Load | 57M |
| Tyre Position | FRONT |
| Tubeless / Tube Type | TT |
| Tyre Usage | Mx |
Application – Off-Road Desert
15% Road – 85% Off-Road
TRACTIONATOR DESERT H/T – the tyre that has raced on every continent and after a decade in the market, is renowned for awesome traction and long wear life, but most importantly for getting you home.
95% Dry – 5% Wet; 90% Hard – 10% Soft
Designed to handle hard terrain, fast rocky fire trails, gravel roads and desert hard pack with sandy variations. Its unique tread design handles off camber sections, ruts, hard braking at extreme lean angles. All Tractionator Desert H/Ts are intended for intermediate-hard terrain and rally use, and cross over into adventure use very well. They offer long wear life and excellent traction in varied terrain. Therefore they are like a special desert race tyre without the expense.
As a result they excel in high speed wide open throttle cornering, deceleration/engine braking into fast corners, fast rocky trails and multi day rides where long tire wear is essential. This off road tyre is built very tough and has our endurance proven natural rubber rich compound for long distance mileage. DOT Homologated.
NOTE: 140/80-18 is not an FIM spec tyre. Not suitable for replacing 140/80-18 F.I.M OEM tyres. If your local laws allow, 130/80-18 replaces 140/80-18 FIM spec OEM tyres (check with your local dealer for applicable laws in your location before replacing OEM size tyre with an alternative size).
NOTE: 150/70B17 & 150/70B18 – ADVENTURE BIKES (800cc plus) . These tyres will give a good wear life when used for adventure/long distance riding. If used with excessive wheel spin, they will wear out quickly. Don't expect to fit them to large capacity bikes, ride like an enduro pro (wheel spin and drift like crazy) and expect the tyre to last very long or win a beauty contest. Large capacity adventure bikes punish tyres to their limits and this is (currently) the only tyre of its type with deep tread for desert (sand) performance for big adventure bikes.
---
About Motoz Motorcycle Tyres:
Motoz Tyres stand apart in both design and performance because first and foremost Motoz actually been riding dirt bikes for decades and understand the feedback that off-road tyres give through the bike. From this Motoz developed the Terrapactor concept to increase traction where the tyre works with the terrain by wedging and compressing the ground, unlike ordinary tyres that rely on digging it up and throwing it out the back of the bike. Motoz Tyres were also tired of off-road tyres that wear out quickly, so we combined our design innovation with materials innovation, resulting in tyres that have superior traction and mileage. Because Motoz have decades of off road riding experience, specialize in off road tyres, have award winning innovation, and use the best materials, Motoz Motorcycle Tyres believe are their tyres are the best quality hi performance off road tyres available.
(MOTR90-100-21-TT)
Be The First To Review This Product!
Help other Tyres 4 Bikes users shop smarter by writing reviews for products you have purchased.