Motoz Motorcycle Tyres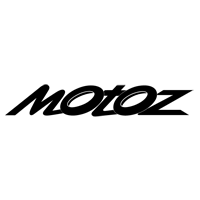 Motoz Tyres stand apart in both design and performance because first and foremost Motoz actually been riding dirt bikes for decades and understand the feedback that off-road tyres give through the bike. From this Motoz developed the Terrapactor concept to increase traction where the tyre works with the terrain by wedging and compressing the ground, unlike ordinary tyres that rely on digging it up and throwing it out the back of the bike.
Motoz Tyres were also tired of off-road tyres that wear out quickly, so we combined our design innovation with materials innovation, resulting in tyres that have superior traction and mileage. Because Motoz have decades of off road riding experience, specialize in off road tyres, have award winning innovation, and use the best materials, Motoz Motorcycle Tyres believe are their tyres are the best quality hi performance off road tyres available.
---