110/80-19 TRACTIONATOR ADVENTURE
Image for illustration purposes. Tyre prices based on single tyres.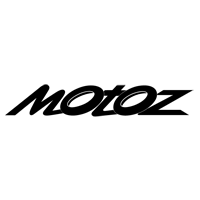 Application – Off-Road 25% Road – 75% Off-Road technically stronger – more Heavy Duty deeper tread than most adventure tyres superior off-road cornering longer tyre life
Designed by off-road riders, for off road riders, for serious off road traction. Technically stronger than many other adventure tyres. Deeper tread than most adventure tyres, with distance proven compound specifically formulated to cater for a wide variety of conditions.
The tread of the new TRACTIONATOR Adventure Tyre is unique: blocks that self sharpen for better grip through the life of the tyre and self protect for longer tyre life.
If your tyres have been wearing out faster than you think they should, try these.
Tractionator Adventure S Technical Data
Code Size Use

Homologation
Position
Load /
Speed
Index
Standard
Measuring
Rim(Inch)
Other/
OEM
Rim (Inch)
Overall
Diam
(mm +/-)
Overall
Width
(mm+/-)
Tread Depth
at Centre
(mm)
TADS 90/90-21 TL DOT ECER75
Front
54 Q
2.15
2.50
695
99
12
TADS MK2 90/90-21 TL DOT ECER75
Front
54 Q
2.15
2.50
695
99
12
TADS 110/80 B 19 TL DOT ECER75
Front
59 Q
2.5
2.15
659
109
12
TADS 120/70B19 TL DOT ECER75
Front
60Q
3.5
652
118
10
TADS 130/80-17 TL DOT ECER75
Rear
65 Q
3
640
142
13.5
TADS 150/70 B 17 TL DOT ECER75
Rear
69 Q
4.25
4.5
642
166
15
TADS 170/60B17 TL DOT ECER75
Rear
72Q
4.5
5, 5.5
637
172
15.5
TADS 140/80-18 TL DOT ECER75
Rear
70 Q
3.5
3.00
681
156
14
TADS 150/70 B 18 TL DOT ECER75
Rear
70 Q
4.25
4.5
667
166
15
---
About Motoz:
Motoz Tyres Designers have received multiple industry awards for genuine tyre innovation. The crowd of tyre makers tend to copy each other, resulting in a world full of ordinary tyres that all look and perform basically the same. Ours stand apart in both design and performance because first and foremost we've actually been riding dirt bikes for decades and understand the feedback that off-road tyres give through the bike. From this we developed the Terrapactor concept to increase traction where the tyre works with the terrain by wedging and compressing the ground, unlike ordinary tyres that rely on digging it up and throwing it out the back of the bike. We were also tired of off-road tyres that wear out quickly, so we combined our design innovation with materials innovation, resulting in tyres that have superior traction and mileage. Because we have decades of off road riding experience, specialize in off road tyres, have award winning innovation, and use the best materials, we believe are our tyres are the best quality hi performance off road tyres available. Compounds We are very fortunate to have one of the tyres industry's most experienced compound formulation specialists supporting our in-house factory team to develop some of the most unique compounds in the business. In fact when we supplied one of our compounds to another tyre company in 2015, their tyre went from being mediocre to winning a world championship. The compounds we have developed over the past decade have set higher standards in off road performance and longevity because we focus on our own innovations and not what everyone else is doing. Tractionator Series Very Heavy Duty Tyres designed for long wear life in enduro conditions. Super Heavy Duty ply construction Puncture Resistant casing Reinforced sidewalls Rim Protector Natural Rubber Anti Chunking Compounds (S/T I/T has hybrid Natural/Synthetic, H/T is natural rubber rich). Any Tractionator has construction suitable for harsh conditions like desert racing, multi day enduro or long distance adventure riding. Tractionator series include Tractionator Desert H/T, Tractionator Enduro S/T & I/T, Tractionator Adventure and GPS. Hybrid Series Mountain Hybrid – was the first of its kind and a multi industry award winner in its first year. It is a unique design with reinforced sidewalls and super flex zone under the tread. Xtreme Hybrid – Same construction as Mountain Hybrid, but with a more open and aggressive tread design so it can be push harder in a wide variety of technical terrain. Arena Hybrid – is a lighter weight hybrid that had DNA from a trials tyre and an MX tyre. Terrapactor Series These tires are lite weight and designed for motocross. Terrapactor tyres have: Light weight carcass. Sidewall and footprint with rigid and flex zones. High Quality Hybrid Natural/Synthetic Compound. Holeshot Magic.
(MOTAD11080-19-TL)
Be The First To Review This Product!
Help other Tyres 4 Bikes users shop smarter by writing reviews for products you have purchased.